Do cross-sector and cross-disciplinary trade fairs make sense? Can they hold their own – after the experience of three years of pandemic – against trade congresses and topic-specific events? Since ABB and AUCOTEC, among others, did not exhibit at the Hanover Fair this year, I thought it would be interesting to get a sense of the mood from some exhibitors. Even though they are only individual examples, they give an impression of the considerations that play a role.
Here is the interview with Andreas Schünemann, Head of Marketing and Service, AUCOTEC AG.
Ulrich Sendler: Mr. Schünemann, what is Aucotec's attitude to trade fairs after the pandemic break?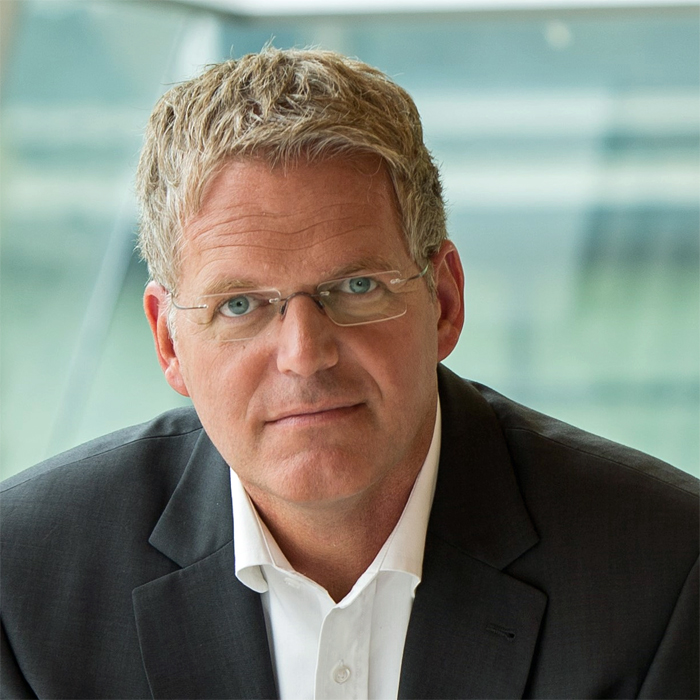 Andreas Schünemann, Head of Marketing and Service, AUCOTEC AG (Photo Schünemann)
Andreas Schünemann: The word pandemic should not really appear here. We don't see any difference before or after the pandemic. I do believe that the pandemic has broken a thread between trade fair visitors, exhibitors and trade fair companies. You can see this perhaps most dramatically in the staff cuts at Deutsche Messe, for example, and at other trade fair companies that are restructuring. For Aucotec, however, the pandemic was not the decisive factor. We were a member of the advisory board and actively accompanied the development of the trade fair for many years. And we were already questioning the Hannover Fairfor us two years before the pandemic. Even a year before the Corona break, we knew that it would probably be our last participation there.
The strong horizontal orientation is no longer good for us. The fair is too big, not specific enough, too vague. And this is true for almost all trade shows. The only exception for us among the big events is Achema, which is held every three years in Frankfurt, because this big fair is very specific to chemical engineering. Our topics are wire harness design and manufacturing. Where topics such as wire harness technology, modern networking, EDS design, wiring system development or E-technology in motor vehicles are in the foreground, we are in the right place. Not generally in mechanical and plant engineering or in the automotive industry.
Online events have not proven themselves
Ulrich Sendler: Have you had any experience with online events?
Andreas Schünemann: Yes, we really tried everything in the pandemic, participated in all formats. The result was consistently unsatisfactory. They are purely passive events, unidirectional, where there is no real exchange between organizer and participant. Such events have more the character of profile websites on online platforms. They do not at all meet the expectations that one typically has of a trade fair visit. For the time being, these formats are out of the question; the trials during the pandemic showed that.
Ulrich Sendler: Which events are interesting for you?
Andreas Schünemann: These are congresses with and without a trade exhibition. We always participate in an accompanying trade exhibition if it is offered. We also strive to become part of the congresses and to integrate ourselves more strongly, to accompany them them thematically, to give lectures, to appear as a sponsor. The important segments for us are process plant engineering, energy infrastructure and mobile machinery. There we find many top events, very targeted, very verticalized, very specific to the target group. This year, there are over 40 events worldwide in which we are participating in this active form, in addition to events in DACH via Scandinavia, India, China and all the way to the USA. In 2023, we will be represented at four events on hydrogen alone.
Ulrich Sendler: What are your main reasons for participating in trade shows and similar events?
Andreas Schünemann: Certain parameters must be given. For example, we expect a multi-level approach to be possible. This means that the event must be interesting enough that decision-makers also go there and we can exchange ideas with them. For example, association events like Achema.
The second parameter, from our point of view, is internationality. If the event has an international focus, then we definitely expect 40 percent foreign visitors. At some very segment-specific events, such as InnoTrans in Berlin for the rail vehicle and signaling technology sectors, the quota of international visitors is much higher still. The third parameter: New contacts are our main focus. We also measure our participation by the number of new contacts.
Andreas Schünemann (Foto Schünemann)

However, the technical discussions that our employees can hold with visitors are also crucial. Whether it's a trade show or a congress, the topic must be so clear that our experts meet precisely those specialists there with whom they can immediately enter into conversation. The broader a trade show is, the less this applies.
Ulrich Sendler: What are your goals as an exhibitor?
Andreas Schünemann: New markets and new contacts are absolutely paramount. And, of course, there are always customers who want to take up a new topic with us, such as how digitalization can be approached in the company in the most sensible way.
Ulrich Sendler: How do you decide which events are right for you?
Andreas Schünemann: There are processes for this, in which those responsible for the market and for the region, those responsible for the product solution, and marketing repeatedly review which are the most important events at which we can achieve our goals.
We make these decisions every year. At which events you will find us next year, I cannot tell you today, that is in the planning stage. Except for the next Achema, which will take place in 2024. We will definitely be there.